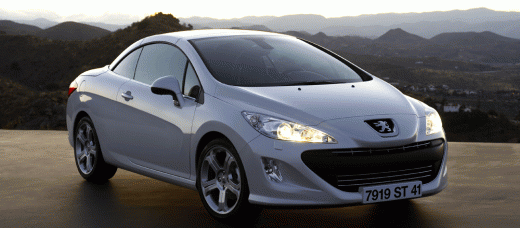 Look at the first official images of the new Peugeot 308 CC. The 308 CC that will make its debut at the Paris Auto Show in October. Due to hit European dealerships by the end of the year or early 2009, the 2+2 seater 308 CC is equipped with a retractable hardtop.
Expected the open-top Peugeot 308 CC to be offered with three gasoline engines, a naturally aspirated 1.6-liter with 120Hp and 1.6-liter Turbo with 150 and 175Hp, and at least two diesel units, a 110HP 1.6-liter and 136 HP 2.0-liter.
No word about price.