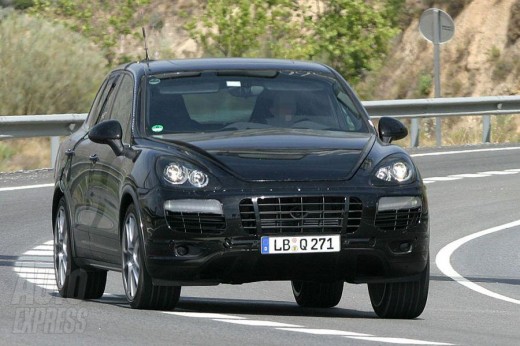 The Porsche Cayenne test mule has been caught in testing with light camo. It's a second generation of the popular SUV, which planned to launch in 2010.
The petrol-electric hybrid is expected to be a V8 due next year, while the oil-burner will most likely be the 3.0-litre V6 unit found in the Audi Q7.
A diesel could give Porsche around 15,000 extra sales a year, as well as answering the critics - it is the most polluting mainstream manufacturer, with an average CO2 output of 275.6g/km across its range.
Porsche wants to rush out the second generation Cayenne before the demand for high performance SUVs completely drops. Its other sibling, the Volkswagen Touareg, is due by the end of 2010, but the Audi Q7 won't be replaced until around 2013.